Rotating Your Motorscooter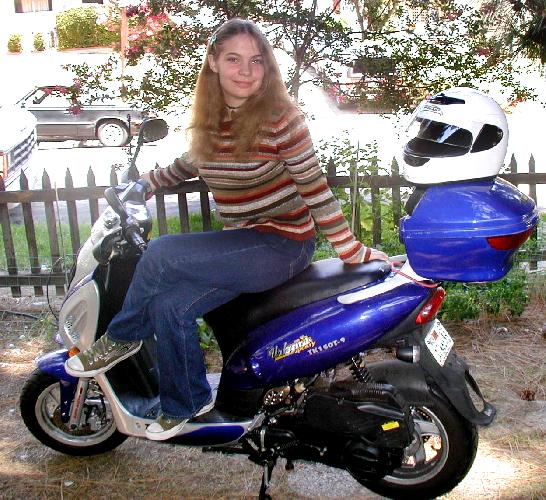 Turning or rotating your scooter in a confined area can be tricky. Wheeling it forward and backward to change its direction is awkward and time consuming, but there's a better way. Nearly all motorscooters have a centre stand (see Motorscooter Stands which is nearly at the centre of gravity of the scooter -- When on the centre stand, there is very little weight upon the wheels. The stand has two feet, one on each side. By tipping the scooter very slightly to the side while on the centre stand, one puts the entire weight of the vehicle on one foot. In this position, it is very easy even for a child to walk the scooter in a circle, rotating it upon that one foot.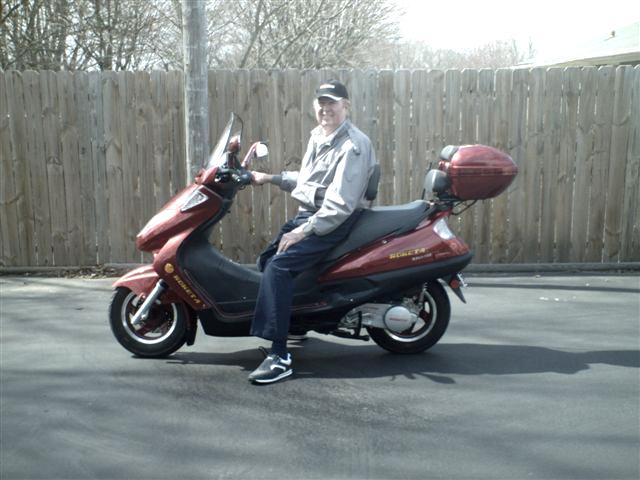 For convenience, when starting out, it is always best to point the scooter the way you want to go before taking it off of the stand.