The Roketa Scooter
See also: High-performance, Luxury, Classic, Minimalist, Three-wheeled, California legal, and Electric Motorscooters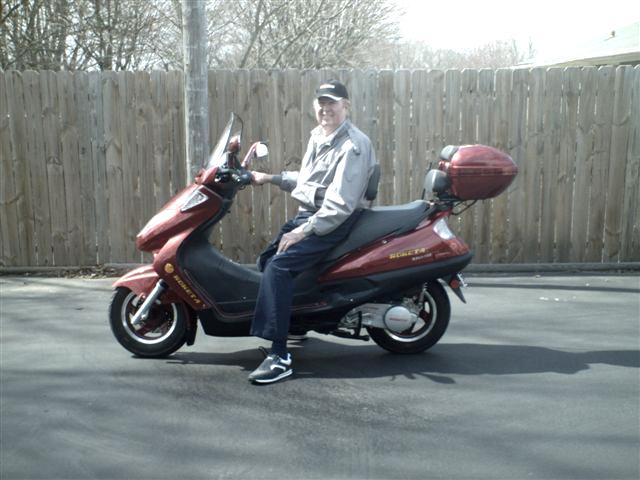 Bob, a member of our Scooter Discussion Forum had the following to say about his Roketa: I have ridden it about 400 miles, and have never had a problem with it. I changed oil at about 100 miles to synthetic oil and have driven it at speeds to wide open-around 55mph to 70mph, (70mph is a little downhill),and it really runs so great. I am really satisfied with it. It rode a little harsh when I aired the tires front and rear at 32 lbs, but after lowering the front tire to 26lbs, it rides so much better. I just love the way it handles and accelerates-always starting quick and looking so good. I really have made a deal and a half--very satisfied.
Note that Roketa Motorscooters are very similar to TANK Motorscooters and are made in the same factory.
---
Note: Roketa 260cc Motorscooters are not yet legal in California.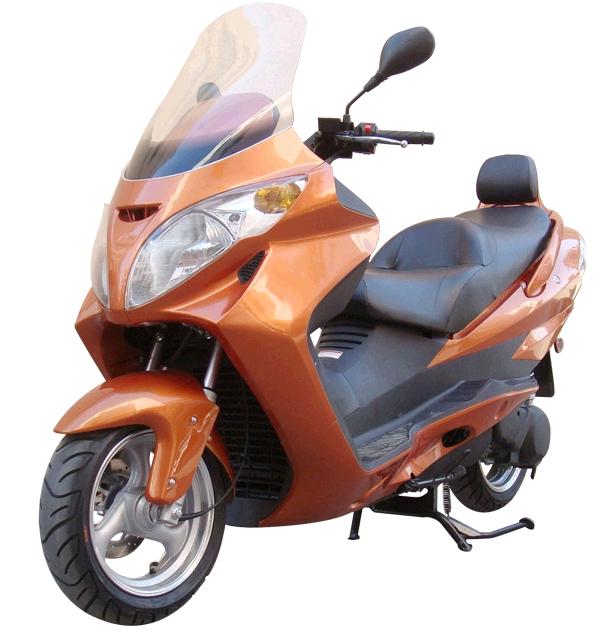 This is the powerful new Roketa freeway model. With its 20HP 257cc liquid cooled engine, the Viper is the most powerful scooter in its class and can cruise comfortably at freeway speeds. The fastest scooter available from China, the Viper has shown itself to have impressive accelleration and to be extremely stable at high speed. With a maximum load rating of 450 lbs., it is also the best equipped to carry two people with luggage of any scooter available. Delivered virtually fully assembled, setup time is estimated at 45 minutes and unvolves uncrating, installation of front wheel, mirrors, trunk, windshield and battery. Available in orange, black, red, and silver.
Available in all states but California
---
Note: Jonway 250cc Motorscooters are not yet legal in California.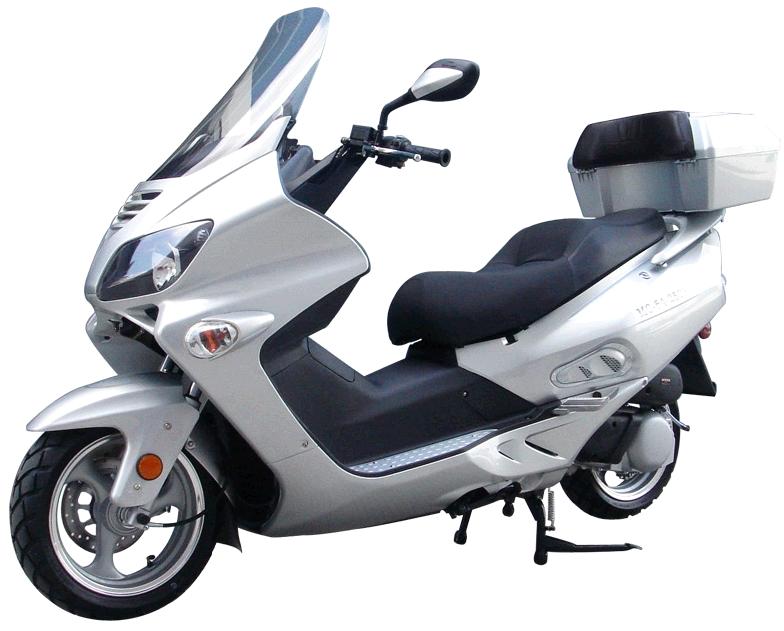 With 16.6 horsepower, the Jonway Road Queen has a Maximum speed of 80 mph (130 km/h) and gets an estimated 60 MPG (3.9 Liters per 100km). The liquid-cooled 250cc engine uses 89+ octane fuel only. With a 180 kg (400 lb) carying capacity, the Road Queen rides comfortably with two people and luggage. Trunk and alarm are standard.
Time given to uncreate and assemble (attach front wheel, windshield and mirrors, install battery) is estimated to be 45 minutes. 12 months power train parts only manufacturer's warranty.
Available in Black, Deep Red, Silver, and Blue.
Available in all states but California