Before You Start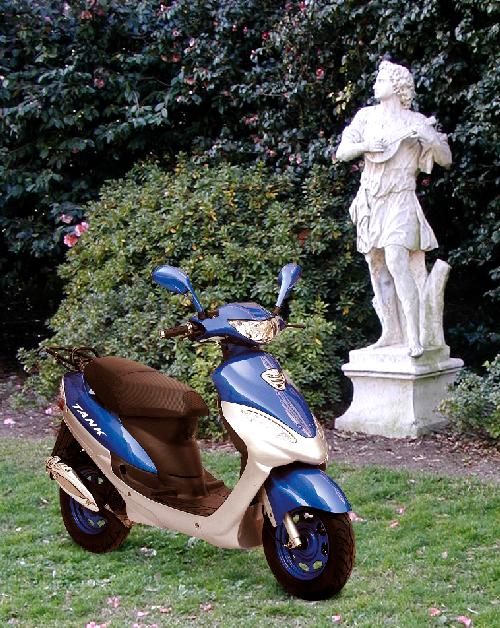 The Scootering Experience and Safety
If you are new to scootering, or even if you aren't, the You and Your Scooter manual from the Motorcycle Safety Foundation is an excellent place to start.
Assembly and Documentation
The manual that comes with most Chinese products, and specifically, the TANK, and other scooters is egregiously unenlightening. It is hard to find a single coherent and grammatical sentence in it. Many of the words used do not exist, and those that do frequently don't convey the meaning intended (see the TANK Urban Sporty manual in PDF form at Allpro Motorsports). One random example: "Forbid to turn the throttle urgently in order to avoid to rush immediately." This is apparently a caution to prevent inadvertently pulling a wheelie. Also throughout, "parking" is known as "sparking."
Nonetheless, the scheduled maintenance table (which they call a "stable") does define when maintenance tasks are to be performed, and this should be taken as seriously as possible (though that might be a little difficult for literate readers with a sense of humor).
Battery Charging
Make sure the battery is fully charged. Most scooters use 12 volt batteries. Having a charger handy is advisable. See Motor Scooter Batteries.
Starting the Scooter
Many online scooter customers have problems getting the scooter started for the first time. This is due to a number of factors. Firstly, although most scooters are started and tested before shipping (and the Roadrunner is actually test driven), fuel is not put into the tank. This is because a tank that has been used to hold fuel is not legally shippable. They use an external temporary fuel container connected directly to the carburator. Secondly, there are a number of little things that must be done correctly before the scooter can be started. Here is a checklist:
Check the fuel line for connection problems and kinks. Because this is the one part of the system that has not actually been tested before shipping, it is the most likely place for problems and many have difficulties.
Fill the gas tank. Gasoline must get through the system for the first time. Apparently, a full tank helps a lot in this process.
When starting, the key must be in the start position, the shut-off switch must not be in the shut-off position, and the left brake handle must be depressed. Failure of a scooter to start is overwhelmingly due to one of these three things not being done.
If necessary, it is usually possible to use the kick starter. See Motorscooter Kickstarting.
If your scooter still doesn't start after doing all of the above, check them all again. Then check for presence of spark and fuel or resort to support from the dealer or local mechanic.
The Oil Change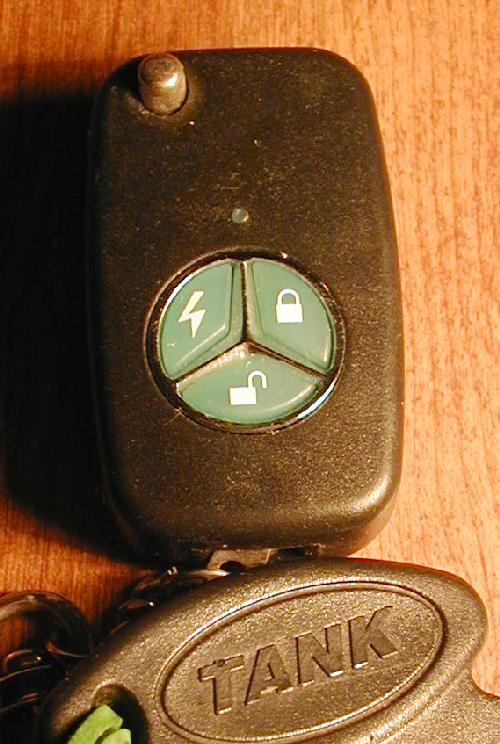 The manual admonishes one with: "Please replace the oil and keep the usage too long" which probably means that frequent oil changes will improve the longevity of the engine and is not not likely to be a suggestion that one run as long as possible between oil changes -- however much it might sound that way.
See Allpro Powersports' general description of Scooter maintenance, written in readable English.
Your modern inexpensive scooter will be ready to drive if you go to a dealer, or, if shipped, may arrive assembled, or requre some assembly. The assembly process takes, by all accounts, several hours and at least two people. Dave Graves of Willmar MN, who purchased two scooters from Jacar Motor Sports describes in detail how to construct his TANK Urban Sporty 150s, change the oil, etc. with excellent illustrations. Although there were some faulty features (a CDI that needed replacing and a fuel line that was not properly connected), he is very laudatory of the support received from Allpro Powersports in solving problems.
Even if it is "ready to drive," there are some important steps to take.
Insurance
Make sure you are covered on your scooter. See Motor Scooter Insurance.
Roadside Assistance
Make sure you are covered under a roadside assistance plan. Most plans for two-wheeled vehicles require an additional charge. Some do not. See our Scooter Roadside Assistance page to determine which is which.
Oil Changing
Change the oil right away. The oil generally supplied with new scooters is often of low quality. On a scooter or motorcycle, your proximity with, and direct feel for, the state of the motor are far more poignant than they are in a car -- you can tell when it is running well or badly just by feel. Treat yourself and your vehicle by immediately replacing the oil with a high quality synthetic brand -- Synthetic 10/40 is good, but always use weight recommended by the manufacturer. Also, use high quality gas -- not just premium, but gas of a better brand. Shell or Chevron are best. BP has been fine in the past, but after its merger with ARCO (which is not) who knows? The slight difference in price is so insignificant when the tank holds only 1 1/2 gallons, and the performance differential is dramatic.
Change the oil frequently. The official instructions with TANK state (when translated from pidgin English into something readable): first oil change should be done after 300 Km and then every 1000 Km thereafter. Note: these are kilometers. Most American drivers are not used to changing oil every 625 miles but these are small engines and they run hot. It is worth the extra bother and expense.
The oil changing process is just a bit tricky. The drain plug underneath when unscrewed will release the stream of oil -- together with a spring and a filter screen that extends down into the helical spring from the top. Don't lose them, and put them back as they were.
The oil fill is on the right side of the engine and is not really accessible to be poured into without a funnel. It takes less than a quart -- measure with the dipstick periodically while when filling.
Tire Maintenance
Only vary few top-of-the-line brands of scooter carry a spare tire and many tire stores will not touch scooter tires (see Scooter Disadvantages).
One quick and obvious solution to flats is the "Slime" flat deterrent. "Slime" has a long-standing reputation for being able to seal punctures up to 1/4 inch in diameter automatically and prophylactically. Note: Slime will not prevent nor repair side-wall tire damage. See our Essential Scooterist Kit -- puncture prevention. Scooter tires are not likely to last much more than 10,000 Km, so be prepared to replace them regularly.
Visibility and Safety
Treat your face shield and eyewear with water repellent (on the outside) and anti-fog (on the inside). Visibility is critical and easily impaired when there are no wipers, no defroster, and you are breathing directly on the surface that is being cooled by outside air and possibly precipitation. There are some excellent products available that will keep your face shield/goggles/glasses clear and we have found the best deals on the best products. See the Essential Scooterist Kit -- raingear.
Local Regulations
Be sure to check local regulations to determine what scooters are legal in your state (they differ greatly), what kind of license you are required to have, and what the insurance requirements are. See government requirements and individual State Laws. Also, find the best and most affordable insurance with a free local insurance quote.
Fueling
Fueling a scooter at a gas/petrol station is awkward. Normal gasoline/petrol pumps pump too fast to fill a scooter tank easily without spillage. In some cases, one must pump in brief spurts to avoid overflowing. It is also uneconomical to buy five liters of petrol with a bank card as even a minimal surcharge will effectively raise the price by a substantial percentage. If one also drives a car, it is much easier just to fill the scooter's tank from the car's tank. To accomplish this, one needs a simple, inexpensive, siphon pump (see Essential Scooterist Kit -- Fueling) Also, if you are out of gas, it is the rare motorist who will not spare you a liter of gas if you have the equipment to transfer it. A fuel can is also useful (also in the kit).