The Ice Cream Scooter
Serve ice cream at boardwalk, campus, mall, or park
Requires only a normal driver's license
This novel vehicle is custom made for purveying ice cream just about anywhere. A standard moped is modified into a three-wheeled version with freezer unit. As a three-wheeled vehicle, no motorcycle license is required. As it has pedals, it can go where motorized vehicles are prohibited. As it has a motor, it can carry much more merchandise much more easily than any push-cart. This is a vehicle for reaching markets no one else can get to.
Based on the 2009 Tomos ST-model moped, the Ice Cream Moped can cruise at up to 20MPH or may be pedalled where motor vehicles are unwelcome. The freezer unit will freeze its contents solid at -20-degrees Fahrenheit and will stay at 0-degrees for 10-12 hours even in 100-degree heat. With a good location (and the Ice Cream Moped is the vehicle to find the good locations) a profit of $100/hour is not uncommon. Just think of places near you where people would love to see an ice-cream vendor when the heat of summer comes. This is one of the most inspirational examples we've seen of scooter inspired vehicles.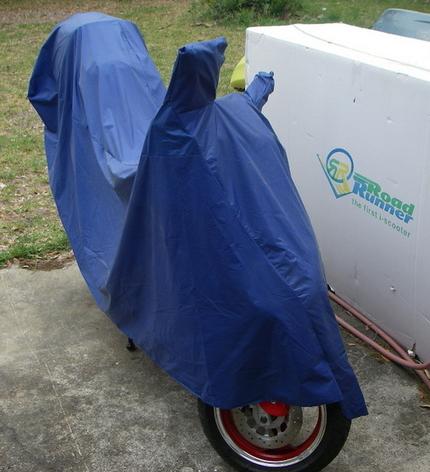 Made exclusively by Ice Cream Mopeds (626) 716-7780, it sells for $9995 and is available in Southern California but shippable nationwide for approx. $750-800 coast to coast. More to come when info is available ...