Passengers on a Scooter
WARNING: The conventions for carrying passengers on a scooter in various countries can be hazardouns. Always comply completely with local safety regulations and wear a helmet. See Motorscooter Safety and the Motorcycle Safety Foundation scooter safety manual: Your Scooter.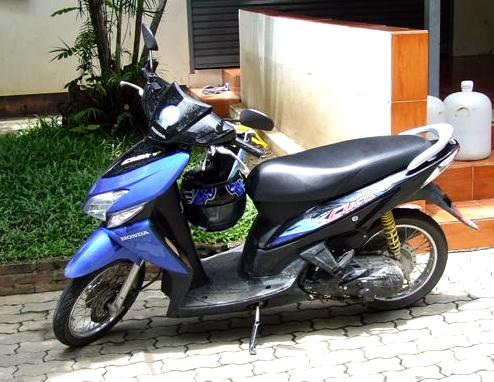 Nearly all scooters have a pillion seat for a passenger to ride behind the driver. Local regulations aside, the primary pragmatic limit on extra riders on a scooter is the overall weight. Too much passenger weight will cause rubbing and eventual abrasion of the rear mudguard, may cause instability, and will hamper uphill driving depending upon the incline and the size of the motor. There may be other dangers.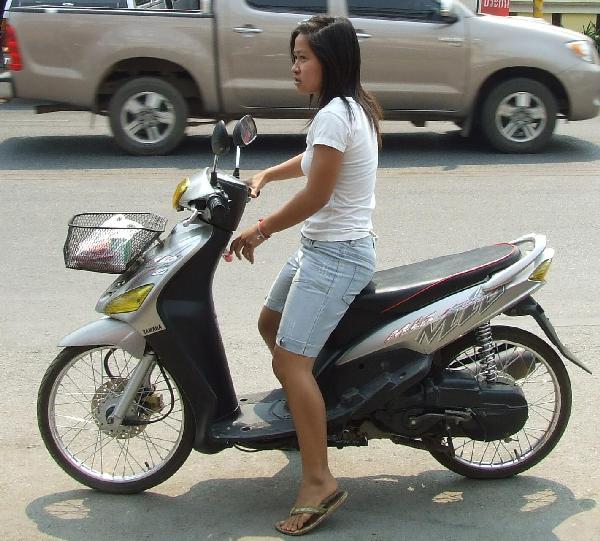 Though most US states restrict scooter riders to two -- the driver and one passenger, regulations elsewhere are much more flexible and scooter design reflects this, many US-sold scooters being built for exactly two riders, while in Asia, long-bench scooter design can accomodate several more.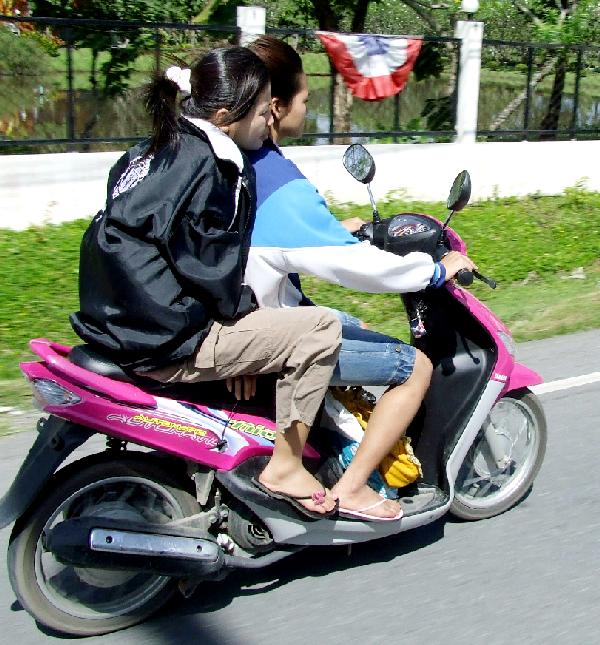 Scooters are the primary dating vehicle in much of the orient (See Dating and Scooter Culture). While the driver is in control of the scooter, the pillion-seat passenger is in charge of the relationship.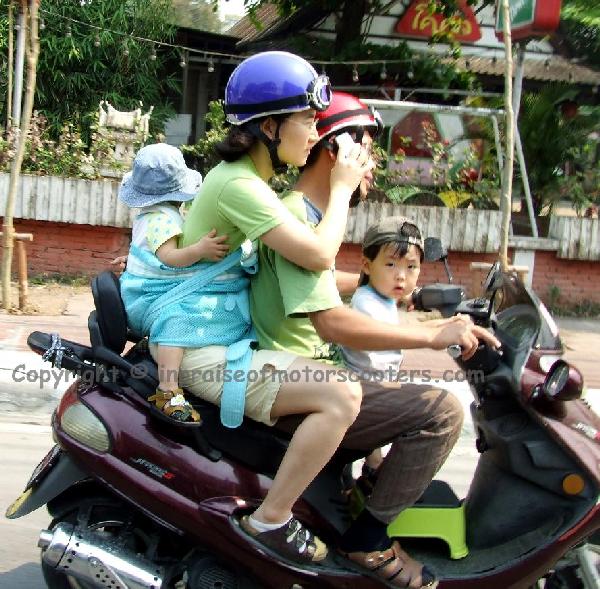 In much of the world, it is not unusual to see an entire family on a single scooter -- several seated along the bench and a child, either standing in front or in a carseat on the front deck and/or strapped to mommy in back.
The stated passenger weight limit of a 150cc scooter tends to be around 350 lbs., thus a passenger load of two adults and children often falls quite within proscribed limits.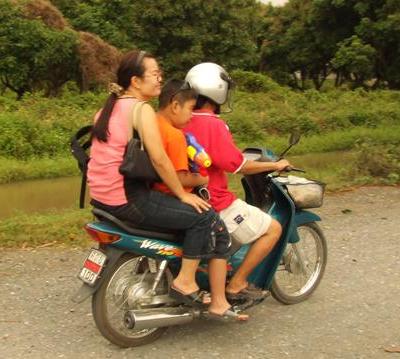 US state laws in general prohibit this practice which can be very dangerous. Always exercise caution and comply with local regulations.
There are scooter-inspired vehicles which can carry a whole family very economically and legally (even in California), and still remain scooters. See Scooter-inspired vehicles.