The Kymco Scooter
See also: High-performance, Luxury, Classic, Minimalist, Stand-up/sit-down and Electric Motorscooters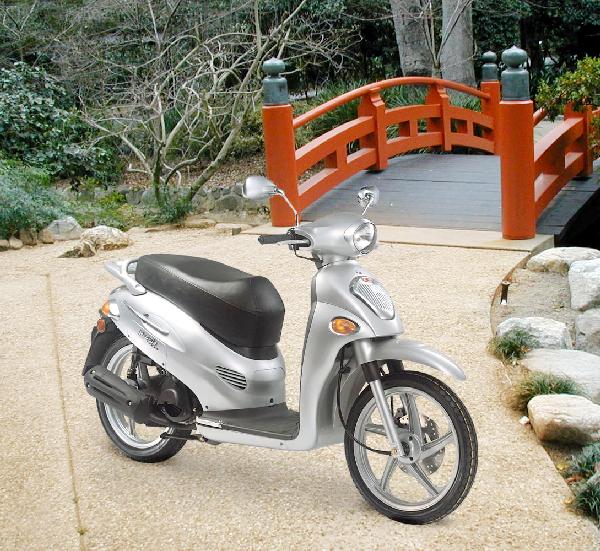 The Kymco Motorscooter, made in Taiwan is a very high quality machine, with a price to match. The motorscooter dominates Taiwanese highways where there are about 11 million registered scooters in a country of 23 million people (nearly 1/2 scooter per man, woman, and child. ).
Kymco's are only available through dealers such as Allpro Powersports (where I bought my TANK). See the Kymco Dealer Locator for dealers throughout the country. The economy, average wages, prices, etc. in Taiwan are fairly equivalent to those in the US. The prices of Taiwanese scooters are about three times those of Chinese scooters. Their quality, however, is second to none.
Note: These Kymcos only ship within California.
The Kymco People 150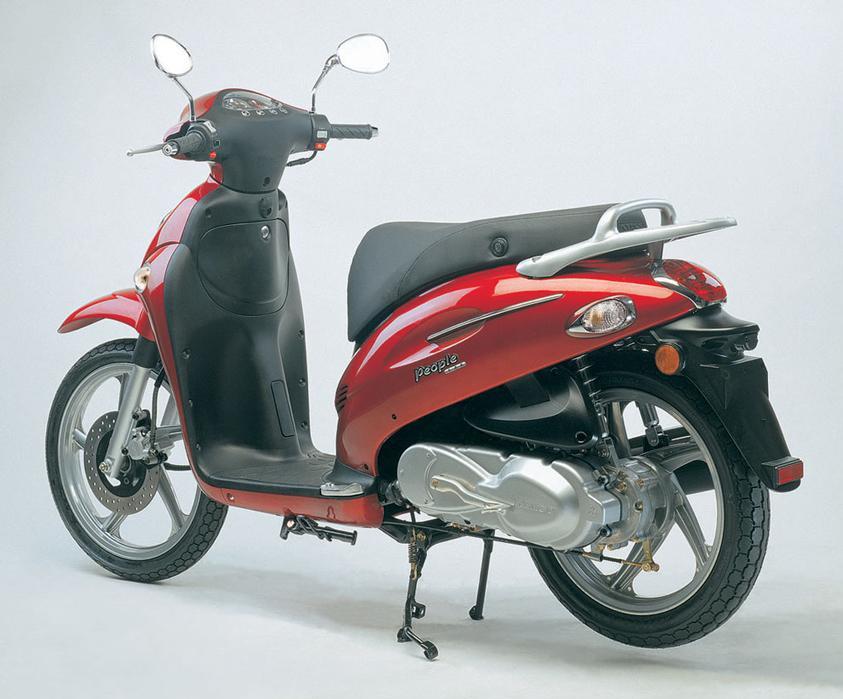 The Kymco People 150 has several features that distinguish it from the more inexpensive Chinese scooters. It has 16 inch wheels which make it far more suitable for highway/freeway driving than the 12-13 inch wheels of the less expensive brands (those small wheels hitting a pothole at 60 mph is a painful thing to contemplate). At 152cc, the engine diplacement is slightly larger than the Chinese 150s which tend to be 149cc. Dual shocks on the rear also set it apart. Available in wine, white, silver, and vintage green.
See the Kymco Showroom

Note: All Kymcos are legal in California.