Using Motorscooter Kick Starters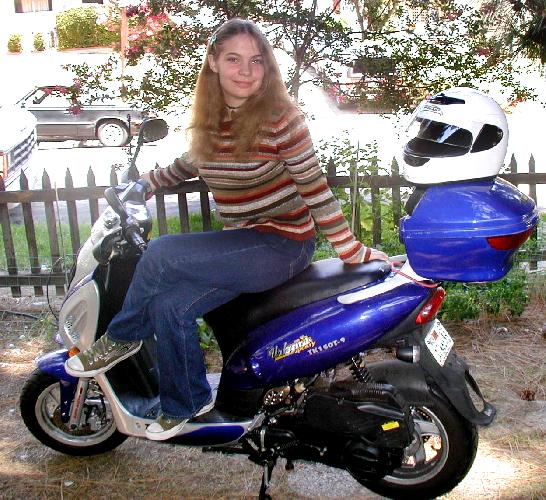 The following observations are based on experience with the TANK Sporty. Other Chinese scooters are likely to be similar but that has yet to be determined. Basically, the kick starter is hard to use -- so much so that it is easy to conclude that it is impossible. It can be used, however, and it is highly advisable to learn how. The scooter batteries have very limited capacity and disuse, temperature, or age can easily render a scooter battery incapable of powering the starter. The always-on headlamps are one more major problem for the battery.
The starter lever is on the left and the centre stand (See Motorscooter Stands), when folded up, gets in the way of the kick starter which must therefore be used only when the stand is deployed (I don't know what you're supposed to do if it stalls in traffic). The starter lever and it's swing-out pedal are small. There is little mechanical advantage and little surface area on the pedal, therefore it takes some weight and can be painful on the foot. With a new engine and really tight compression, it is a challenge. It also swings counter clockwise which is a bit counter intuitive (My old Honda went the other way and started every time easily). The most likely difficulty encountered is easily solved however. It is easy to go at the kick starter without remembering to have the ignition on AND the brake lever depressed. Also check to make sure the engine shut-off is not set.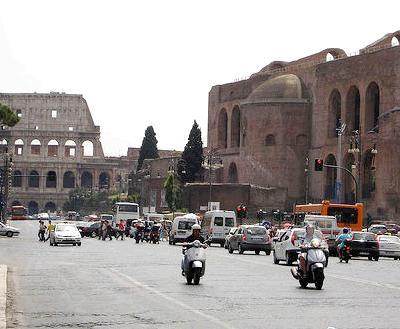 Now, with the scooter on its centre stand, stand on the left of the scooter with brake depressed, ignition on, and throttle slightly open, rock the scooter forward onto the front wheel (I don't know whether it is an intentional feature, but it works much better this way), and push the kick starter down with the right foot. It probably won't go the first or second time. If you encounter significant compression resistance, just back the lever up to the top of the stroke and try again. Watch out. It's easy to bung your kicking ankle if it gets too close to the scooter body. Once you get the hang of it, it works every time.
There are no doubt alternatives to this method and different problems with different scooter designs. Please post your experiences in our motorscooter forum.